Soo i got to test this amazing new jacket of Little Lizard King! It is a really girly jacket and incredible easy to sew. The jacket is fully lined and has facings making the inside very beautiful to.
Pretest
My test journey began with a question if anyone would be willing to pretest a top, not knowing what i would test made it extra exciting for me, and you can imaging my joy when i found out i would be testing a jacket! Here you see my first test version made with carrier fabric! I still need to finish this one but with the corona currently running our family i am to tired to finish it.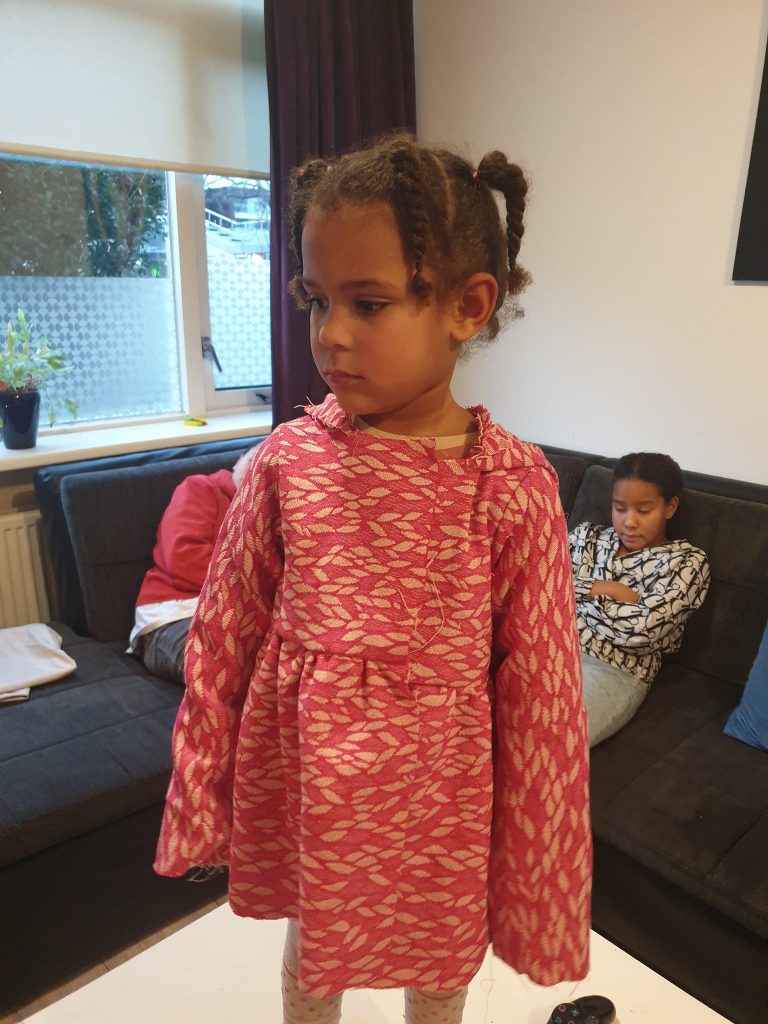 Fittest
So this was my fittest version, i made the outside of the jacket in ribcord i had laying around and the lining is made of 100% sheep wol teddy. The teddy is incredible soft and makes the jacket incredible warm. Somehow i messed this version up because i forgot all the facings and made a couple of other mistakes… But i downscaled it so my youngest can wear it now <3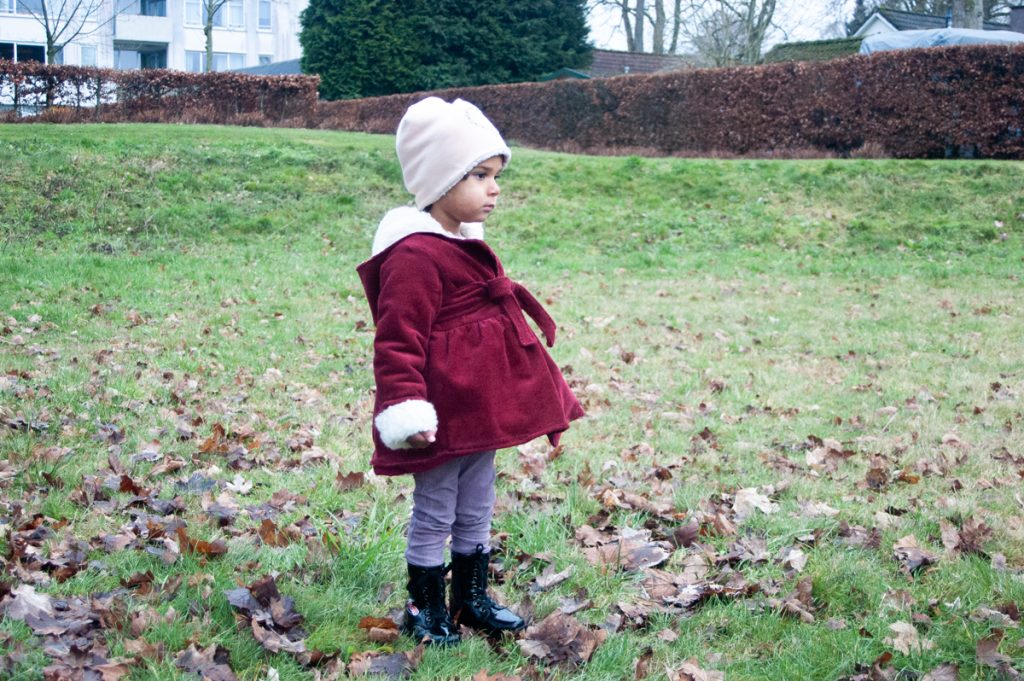 Final
So for my final version i went crazy haha i made the outside of boiled wool and the inside with the teddy wool again, but the hood and sleeves are lined with a faux fur. This fur gives it a total new look making it extra luxurious!! I am so in love with this versions and i think the "houtje touwtje" buttons look incredible on it. Unfortunately i have to remove the buttons because my toddler does not want to wear it (she cant open them by herself).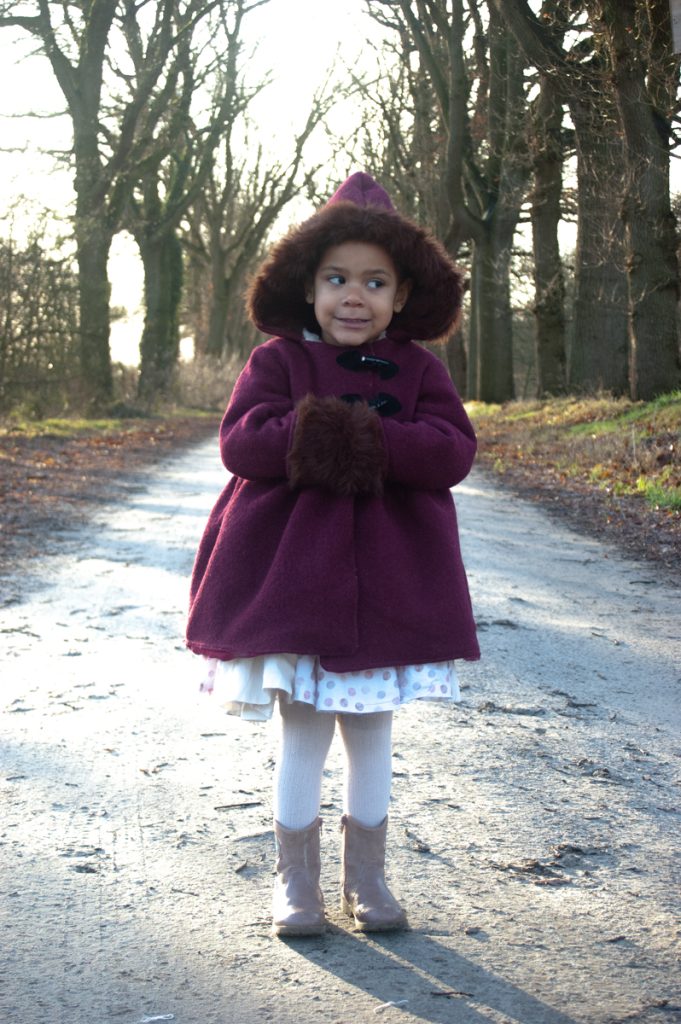 Conclusion pattern
So i give this pattern a 9 out 10 because it is easy to sew and follow, and comes with lots of options!
You can get the pattern at the website of https://littlelizardking.com/